Previous Events:
May 2022
May is Asian American and Native Hawaiian/Pacific Islander Heritage Month
Further Reading:
Celebrating Asian American and Native Hawaiian/Pacific Islander Heritage Month
May is Asian American and Native Hawaiian/Pacific Islander Heritage Month, a celebration of AANHPI heritage, ethnic pride, history, and accomplishments.
A congressional resolution in 1978 designated the first week of May as a commemoration of AAPI contributions to American culture; this was expanded to the entire month of May in 1992. The month was chosen as it was in May 1843 that the first Japanese immigrants arrived in the United States.
May also marks the anniversary of the completion of the Transcontinental Railroad in 1869. The majority of workers who laid the tracks were Chinese immigrants, accomplishing this hazardous work while challenging company leaders for equal pay and treatment.
Today, the AAPI acronym has been expanded to AANHPI to include Native Hawaiians, and encompasses individuals with backgrounds from Southern and Southeast Asia, Central Asia, Western Asia, the Indian subcontinent, and the Pacific Islands, each with its own unique culture, language, and history.
AANHPI have faced a resurgence in contemptible hate crimes in recent years, reporting a sharp rise in verbal harassment, physical assault, and civil rights violations throughout the COVID-19 pandemic. From March 19, 2020 to December 31, 2021, the group Stop AAPI Hate received a total of 10,905 hate incident reports against people of Asian descent.
SUNY Cobleskill stands in unity and as an ally to our community members of AANHPI descent, and in striving for a more secure and inclusive society. This month, we encourage everyone to expand their understanding of cultural history and contemporary issues facing AANHPI people in the United States and around the world.
Derwin Bennett
Chief Diversity Officer
April 2022
Black Students Lead Virtual Conference
April 9, 2022
Register at: https://studentleadershipconferences.com.
---
March 2022
Emotion into Art w/ Tom Varano
Monday, March 14
8pm, Bouck Theater
---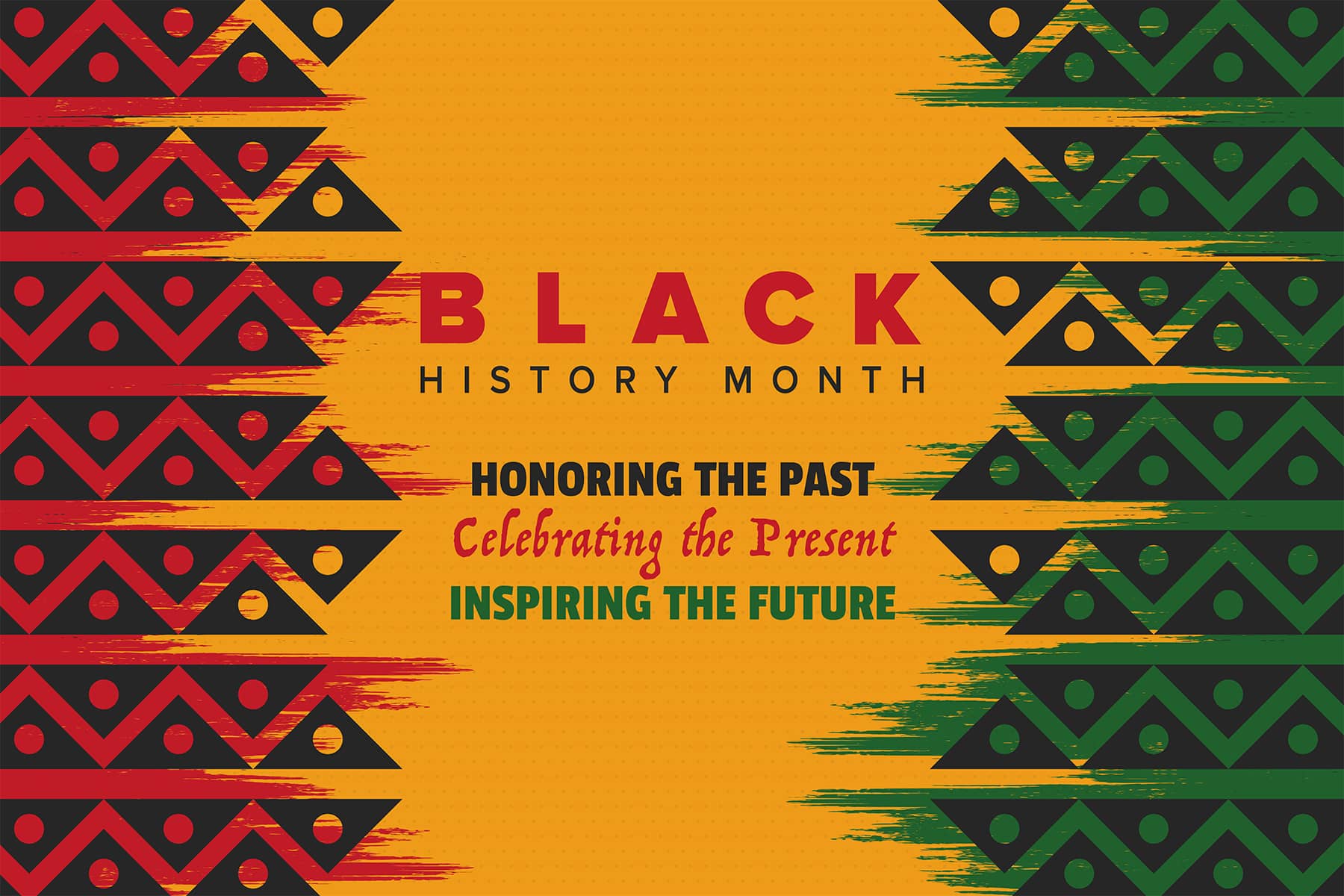 MLK Commemoration & SUNY Senior Vice Chancellor for Strategic Initiatives and Chief Diversity Officer Teresa "Terry" Miller Dedication
National Museum of African American History and Culture
B
lack History Month Events
February 1 – Chinese New Year
(It's the Year of the Tiger)
Movies with Meaning "King Richard"
February 4, 2022, 8PM, Bouck Theater
The movie depicts the journey of Venus & Serena Williams from humble beginnings in Compton, LA California to the top of the world in professional tennis.
Black History Month Jeopardy
February 10, 2022, 8PM, Brickyard Point
Coby rendition of the popular television A&Q game show with Black History Month focus.
Arts & Crafts – MLK "I Have A Dream" Dreamcatcher Activity & MLK Portrait Painting
February 10, 2022, 7PM, Brickyard Point
Series of arts and crafts activities in commemoration of Dr. Martin Luther King Jr.
Dr. Martin Luther King Jr. Unity Dinner
February 16th, 4:30PM – 7:00PM, Champlin Dining Hall
A dinner with international and "soul food" cuisine supporting some of the teachings of Martin Luther King Jr. By celebrating campus unity and world peace. Dinner includes service opportunity.
"The Dream Lives" Virtual MLK/BHM Keynote Speaker
February 17th, 12:30PM – 1:30PM, Watch in Bouck Theater or by Zoom Link
Dr. Martin Luther King performer and motivational speaker Stephon Ferguson performs excerpts from some of Dr. King's well-known speeches and provides motivational messaging of diversity and unity with a brief Q&A session to follow.
Postponed: Movies with Meaning "Selma"
Postponed. Check back later for more updates.
Selma (2014) is a historical movie based on the 1965 Selma to Montgomery voting rights marches led by Dr. Martin Luther King Jr. The viewing will include an essay writing contest based on the movie. Movie followed by discussion.
Black History Month Trivia Challenge
February 22, 2022, 7PM, Brickyard Point
Black History Month trivia contest for prizes
Black Inventors Museum
February 22, 2022, 10AM-3PM, Upper Champlin
Traveling museum highlighting over 200 inventions by African Americans over the course of history including the golf tee and traffic light.
MLK Spring Day of Service Pledge
TBD
Students, staff, and faculty can sign a pledge of volunteerism to participate in an assortment of service opportunities on Earth Day.


Campus Voters Registration Drive
The BHM Voter's Registration event posted on the DEIC Events Calendar is scheduled to occur February 21st 12PM-2PM in Champlin Hall Foyer area. The event is sponsored by Sigma Omega Epsilon ( Campus Student Sorority).
Dr. Martin Luther King Jr. Poster Exhibits
Throughout February, Various areas on campus
A collection of posters and pictures honoring Dr. Martin Luther King Jr. And the achievements of African Americans throughout history.
The Journey to the North: New York's Freedom Trail Exhibit
Throughout February, Various areas on campus
The exhibit depicts the journey to freedom of enslaved African and people of African descent in North America from the 17th century through the 19th century. Aided by the help of Black, White, and Native people through a series of networked safe houses (The Underground Railroad) the enslaved gained their freedom in the state of New York and other free states and Canada.
Come see the Black History Month books we have available at the Van Wagenen Library
December 2021
A Conversation with Kevin Hines
Tuesday, December 7, 2021 | 7:30 PM | Virtual
The SUNY Cobleskill Writers' Group will host a Zoom conversation with award-winning mental health advocate and author, Kevin Hines. Join the Zoom from your computer/phone or screen it together in Upper Champlin.
Come Watch in the following locations Upper Champlin, Room 200 in the Library or the Veteran Lounge in Warner Hall.
November 2021
This month we are celebrating Native American Heritage.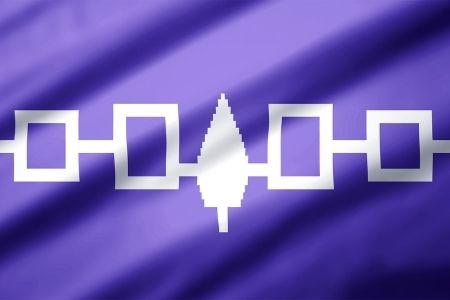 The Iroquois Confederacy (self-name Haudenosaunee) is a confederation of five (later six) tribes across upper New York state, formed in the 17th century and often characterized as one of the world's oldest participatory democracies. The five original Iroquois nations were the Mohawk, Oneida, Onondaga, Cayuga, and Seneca. The Tuscarora joined in 1722.
---
National Native American Heritage Month
Monday, November 1, 2021 | 6-7:30pm | Virtual
Join our panelists to talk "real" about careers. Learn how to effectively enhanceyour career development, break glass ceilings, and thrive in your field.
Native Storytelling w/ Mike Tarbell
Tuesday, November 9
7pm, Bouck Theater
Mariah Gladstone, Indigikitchen
Thursday, November 11
7pm, Via Zoom
Mariah will demo Three Sisters Soup - A hearty vegetarian soup featuring corn, beans, and squash, known as the "three sisters" in many Native cultures, because they were cultivated together -- as their structure and other properties complemented each other.
Onondaga Nation Pow Wow Demonstration & Lecture
Thursday, November 18
1-2pm, Bouck Theater
Native American Heritage Craft Night
Friday, November 19
Stuff a Clan & Make a Dreamcatcher
7pm, Lower Brickyard Point
Native American Heritage Trivia Night
Tuesday, November 23
7pm, Lower Brickyard Point
Virtual Tours of Iroquois Museum
https://www.iroquoismuseum.org/virtual-tours
Different galleries and presented by Haudenosaunee narrators
October 2021
October Disability Awareness Month
Invisible Disabilities Awareness
October 6th, 7:00 pm, Bouck Theater
---
Indigenous Peoples' Day
October 11, 2021 |
Indigenous Peoples' Day is celebrate on the second Monday of the month of October around the world. This year we recognize Indigenous People's Day on Monday, October 11, 2021 in celebration and honor of Native American history, culture and their contributions in the Americas and throughout the world. The day also serves as day in memoriam and remembrance of the Native Americans that suffered during the colonial periods of the world. Today, Indigenous People's Day is celebrated in over 14 U.S. states versus Columbus Day. If you wish to learn more about its history, its significance around the world and how to best celebrate/commemorate this very special day for Native Americans, please follow the link below:
A Proclamation on Indigenous Peoples' Day, 2021 | The White House >>
---
Hispanic Heritage Month
September 15- October 15
---
Alex Torres and His Latin Orchestra
Tuesday, October 5 - 11:30-1:30PM - Outside Champlin Hall
---
A Recipe For Celebration! Hispanic Heritage Month