Spring 2022 Arrival & Move-In Information
The residential move-in process will occur on Saturday, January 22 and Sunday January 23 for all students. In order to schedule an arrival time, please follow the instructions below and register:
Download the CORQ APP
Sign in using your SUNY Cobleskill credentials

If the sign in was successful then the top two lines of the homepage of the app will say SUNY Cobleskill followed by your first and last name

Click Campus Events
Navigate to the arrival day/time you would like to sign up for

It may be easiest to filter events by typing in Arrival into the search box

Click "Yes" on the RSVP
The event will now be under your my events tab on the homepage

Please note that there will be a 50 person limit for each timeslot
We ask that you please be considerate and respectful of others when arriving on campus and moving into your building and follow all campus policies and expectations noted below. For our campus to maximize safety and provide the most fun and academically conducive experience possible, we must work together as a community to follow the guidelines and regulations.
---
Before Arrival
As you prepare for the Spring 2022 semester, we strongly encourage you to be tested for COVID-19 within 24 hours of your arrival on campus. Doing so will allow you to easily isolate at home, instead of on campus, should you test positive. If you test positive at home prior to arrival, do not come to campus. Stay home and follow your local Department of Health guidelines regarding isolation length.
All students must comply with the requirements outlined in the Spring 2022 Reopening Plan.
Completion of the Campus COVID-19 pledge. This must be completed every semester.
Please note that we will not be able to accommodate any early arrivals other than those in specific pre-approved programs.
---
Arrival
Please arrive on campus during your chosen arrival window, park in F Lot, and proceed to Bouck Hall Ballroom. Road signage will direct you to the designated location. Students are not permitted to go anywhere else on campus before being successfully processed at Bouck Hall.

Only students will be permitted to enter Bouck Hall. Family/friends can wait in their respective vehicles. F Lot will have heated and sanitized portable restroom facilities for family/friends.
Upon entering Bouck Hall Ballroom, you will be required to participate in COVID-19 antigen testing. This may take between 15 to 30 minutes or more, pending the number of students testing.
If you have tested positive in the last 90 days, please bring confirmation of the positive test so that you can receive a wristband.
Once check-in is complete, you will receive a wristband. You must wear the wristband throughout the first week, until the end of day January 28.
After you receive your wristband, you will then be able to go directly to the main entrance of your assigned residence hall where staff will verify your status.
To minimize density and maximize safety, only residential students will be permitted in their assigned residence hall along with one "helper."
Enhanced Social Distancing is in effect until the end of day January 28. Please note that the following may be extended pending the results of testing the first week:

All individuals must have a wristband displayed upon entering the residence hall during the first week of classes.
With exception of current residential students, no guests are permitted.
Dining halls will be open and students may opt for grab-and-go during the first week (the eat-in option may change pending testing results).
Residents are highly encouraged to stay in their rooms as much as possible and only leave the building to attend class and pick-up their meals.
All individuals must fully comply with the campus social distancing policies and must wear appropriate face coverings at all times.
Elevators will be available by request.
Individuals must comply with the directions of staff.
Please make sure to follow all CDC recommended hygiene practices.
We want everyone to have the best move-in experience possible. As we must ensure safety, any failure to comply with the above regulations can result in individuals being sent home.
Please make sure to review and carefully read the Spring 2022 Reopening Plan located on the SUNY Cobleskill webpage. Please also make sure to frequently revisit that webpage and to check your Coby email for important updates as new information develops.
We look forward to seeing you soon!!!
---
Welcome to the Coby Family
---
Living On Campus
Living on campus at SUNY Cobleskill provides students with the opportunity to meet new friends and thrive within the campus community, while growing both personally and academically within a safe and fun living environment. With ten different choices in residence halls, students can develop their home away from home in one of four different housing concepts: First Year Experience, Sophomore Experience, Cobleskill Traditional, and Upper Class Living/Learning.
All students who are first-time, full-time SUNY Cobleskill students and all other academic year resident students are obligated to a two-year agreement to reside on campus. Students transferring in to SUNY Cobleskill are obligated to a one year housing agreement.
---
---
Benefits of Living On Campus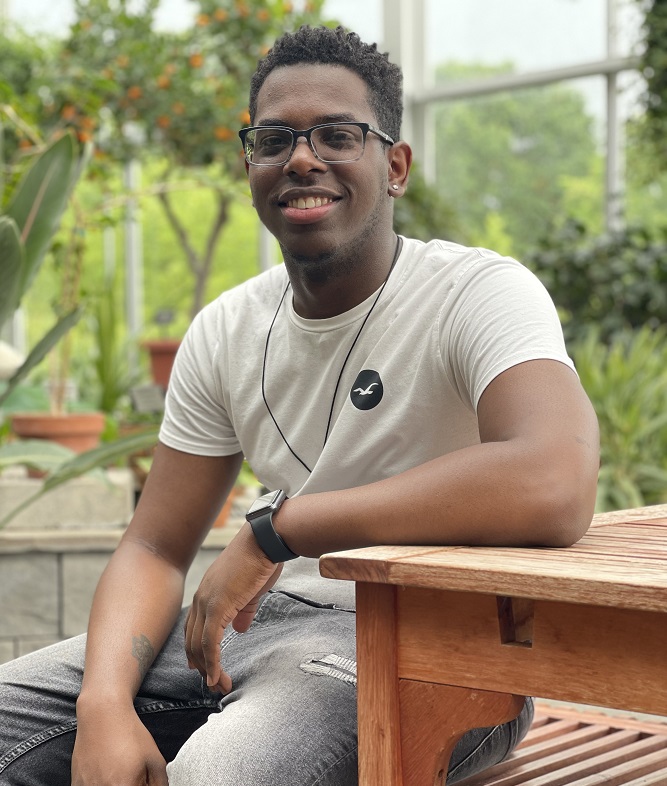 "One thing that living on campus offers me is that it's convenient because all of my classes are just a short walk away! I have also been able to make lifelong friendships that I would not have been able to if I lived off campus. I have met so many new people that I never thought I would!" ~ Nigel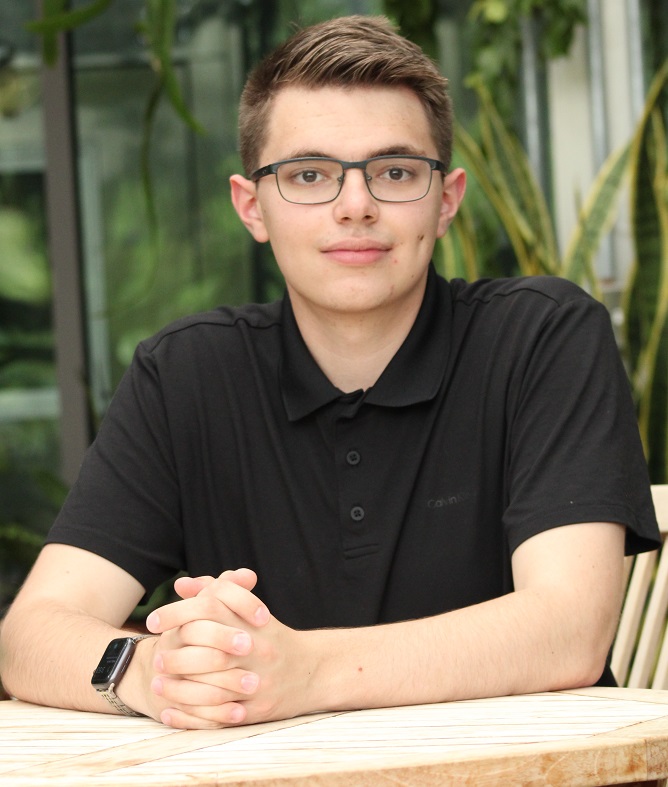 "What I enjoy most about living on campus is that I am able to have the actual college experience living in a residence hall, which leads into making many different types of connections! Whether that be through a campus activity or a RA program, making connections is a huge part of college because someday it could lead you to an extraordinary leadership opportunity." ~ Jesse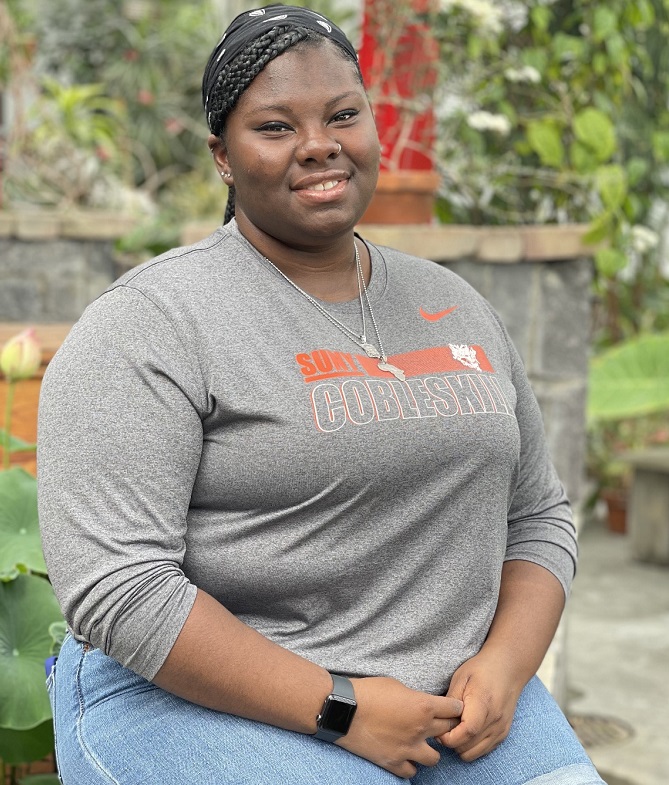 "Living on campus has enabled me to have the space to figure out who I am as a person. Since I am not living around my family for the duration of my degree program, I have been able to be more open minded, try new things, and establish myself as my own person." ~ Bryanna
Better grades and higher level of achievement
Research shows that those who live in our residence halls earn better grades and are more likely to pursue an advanced degree. On-campus students also develop deeper connections with faculty and their fellow students, experience a higher level of engagement, and, ultimately, have a more successful and satisfying college career!
Convenience and access to resources
It's easier to get involved
By living on campus, you are more plugged in, and there is always something to do. The Residential Life Office and Office of Student Leadership annually organize thousands of social, cultural, and academic programs as well as a wide variety of leadership opportunities for students.
A vibrant campus community
You will make friends for life
---
---
Contact the Residential Life Office (Open Monday-Friday - 8:00 a.m. - 4:15 p.m.):
Fake Hall 100 | (518) 255-5215 | ResidentialLife@cobleskill.edu | View Staff Directory