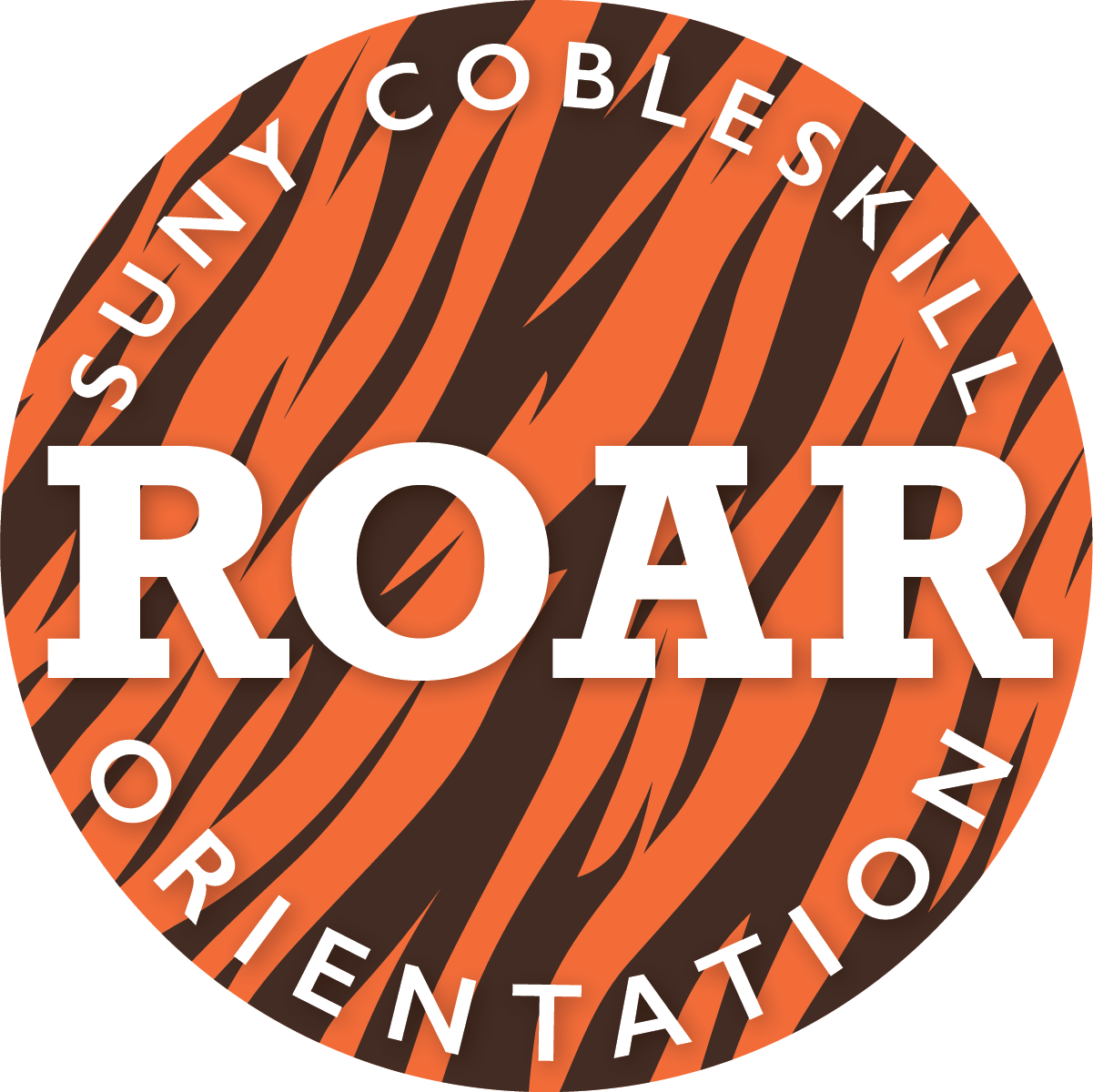 Welcome to the Coby Family
We look forward to meeting you this summer!
On behalf of The Office of Student Leadership and Orientation, we look forward to welcoming you into the SUNY Cobleskill community through our 2023 Orientation Sessions. Attending orientation is required for all First Year and Transfer students. There will also be a Family & Support Person Orientation Session offered concurrently during the three Overnight Orientation Sessions. However, it is not a requirement that family members or support persons attend orientation.
What is Orientation?
Orientation is a way for new students to learn about SUNY Cobleskill's campus and the services we offer through specifically designed program sessions. During orientation you will meet faculty & staff, other incoming students, and have a chance to explore campus. Orientation is an opportunity for new students to ask questions about their academic, co-curricular experience, and to become active, engaged members of the Coby Community.
Orientation Leaders:
Orientation Leaders are current SUNY Cobleskill students, who lead orientation sessions, interact with the new students, and provide a upbeat and exciting orientation experience. New students will be connected to an Orientation Leader and a Coby Connector (professional staff mentor) to ensure that their transition into SUNY Cobleskill is seamless.
Orientation Sessions:
Monday, June 26 - Tuesday, June 27
Tuesday, July 18 - Wednesday, July 19
Monday, July 31 - Tuesday, August 1
All first year and transfer students are required to attend one of the three orientation sessions. Each session will cover the same information. Day 1 of each session will start approximately around 10:00AM and conclude around 1:00PM on Day 2. A finalized schedule will be shared with registrants as the session date approaches.
Note: There is no registration fee or housing fee assigned to newly enrolled students who attend an Orientation Session.
Family Members & Support Persons:
Students are permitted up to 2 Family Members & Support Persons to join us at the Overnight Orientation Sessions. There will be a specifically designed orientation schedule for family members & support persons. These sessions are separate from the student orientation sessions. You may choose to reside on campus in Alumni Commons or select off campus accommodations.
Additional fees do apply to any Family Member & Support Person who wishes to attend the Orientation.
Registration Fee: $50 per family member & support person
Housing Fee: $50 additionally per family member & support person if you choose to utilize our on campus housing option
Please note regarding our on campus housing option:
The apartment style residence hall allows each family member & support person to have their own bedroom with a single twin XL bed. The bathroom and common areas may be shared with other family members & support persons who are staying in the same apartment.
Guest are required to bring their own linens, pillows, towels, toiletries, etc if you plan on stay in Alumni Commons.
Non-Traditional Students:
There will be specific orientation programs during each of the three summer sessions geared towards non-traditional students (commuter, older aged and transfer students). The first day of each Orientation Session will offer these programs to the non-tradional students. Any student who is residing on campus in the fall is required to attend the overnight orientation.
Be sure to keep checking your SUNY Cobleskill email for more information about Orientation, how to connect with your COBY Orientation leaders and for additional correspondences.
Orientation FAQs (Frequently Asked Questions)