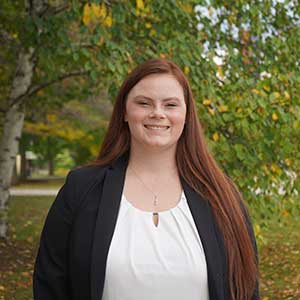 Cheyanne Matulewich is President and a first-generation college student. She is a senior in the Agricultural Business Program and have future plans to apply for a master's program in Higher Education. She grew up in Queens, NY with six siblings. She has a passion for student advocacy efforts, and showcases that by being the two-term Student Government Association (SGA) President.
Ashley Reinoso is Vice President and a Senior Resident Assistant in Vroman Hall. She is a senior majoring in Animal Science BT with a Canine Concentration. She is grateful for the opportunity to be in a leadership position as a Latina, and hopes to empower other Latinas and students to be proactive leaders and be the voice of SUNY Cobleskill.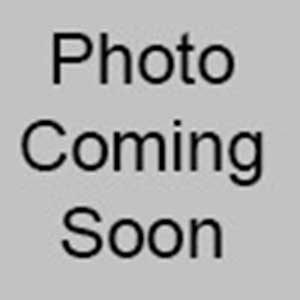 Veronica Collazo is Secretary and is also secretary of the eSports Club, and a Resident Assistant in Vroman Hall. Her goals include representation and inclusivity with diversity, equity, and inclusion, and to help make all students feel welcome and supported on campus. In her free time, she likes to play with her ESA named Kuro, and play video games on her computer.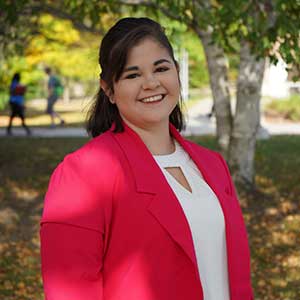 Alexandra Smith isTreasurer and is from Canton, Pennsylvania. She is majoring in Biotechnology while also obtaining a minor in Management. She enjoys reading, watching Netflix, and spending time with family and friends. A fun fact: she has a cat named Poe who has suspenders on his back.
Sharon Restrepo is Director Of Public Relations and also a Resident Assistant in Ten Eyck Hall. She was born in Bogota, Colombia and grew up on Long Island. She is a current junior/senior in the Animal Science BS Major. She is also a Licensed Veterinary Technician. She enjoys spending time with her ESA, named Simon, and her friends.